Onboarding was simple but too vague.
The process was too simple and raised privacy concerns. We introduced the app features and privacy terms with more detail, thereby providing better assurance and understanding to use the app.


Ask more questions in onboarding to tailor the content more.
The age of mothers and the level of social support they receive bring about differing challenges. Several mothers feedbacked that these factors may help to tailor the app experience even more.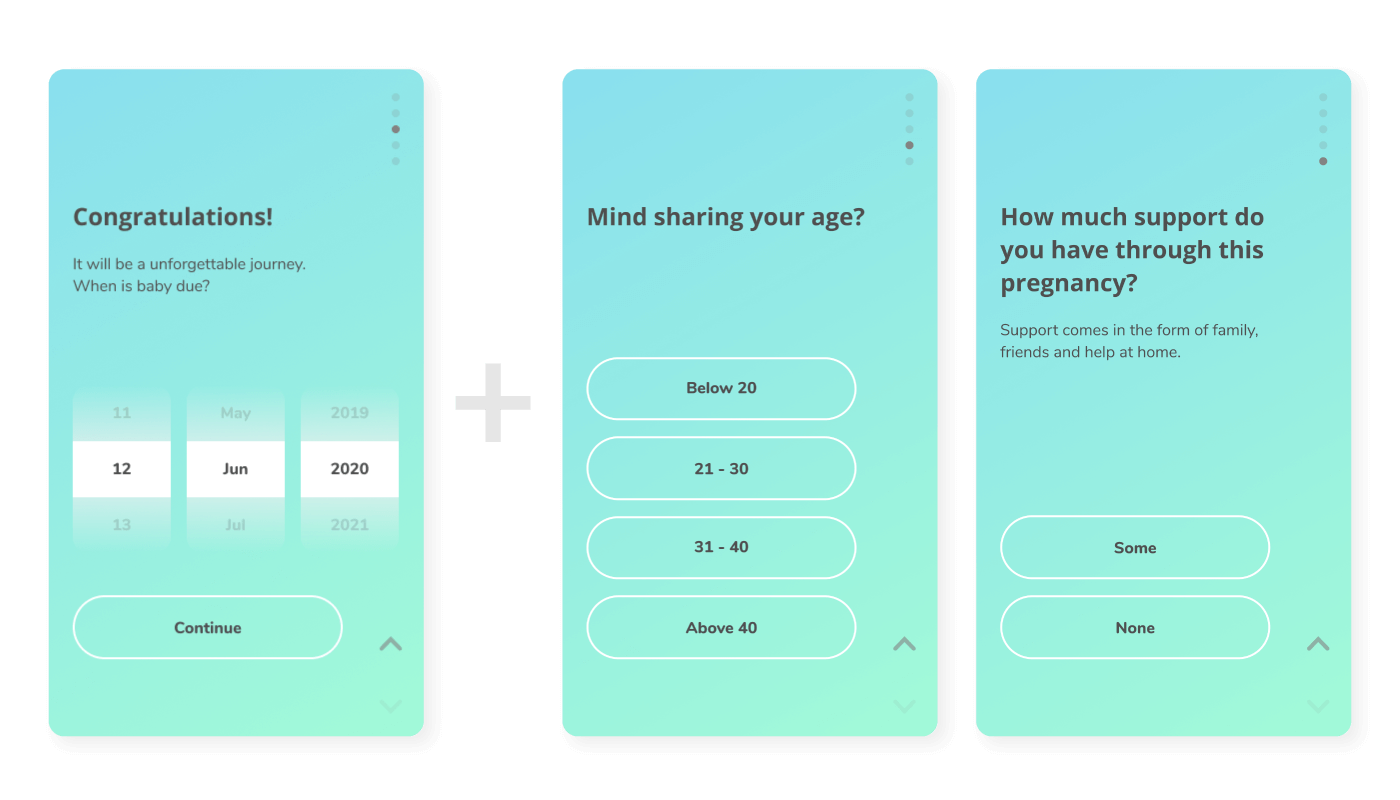 Tracker input was almost effortless. It just needed a bit more information.
Some interviewees were unsure why it was necessary to record their moods and symptoms. We reworked the copywriting to clarify ambiguities and streamline the recording process for the tracker.


Tailored content was sufficient and well-organised, except for one thing.
Interviewees were confused by "Today's Read", which looked different from the list of tailored content, prompting us to simplify the list.

Overwhelming

Insufficient

Disorganised

Well-organised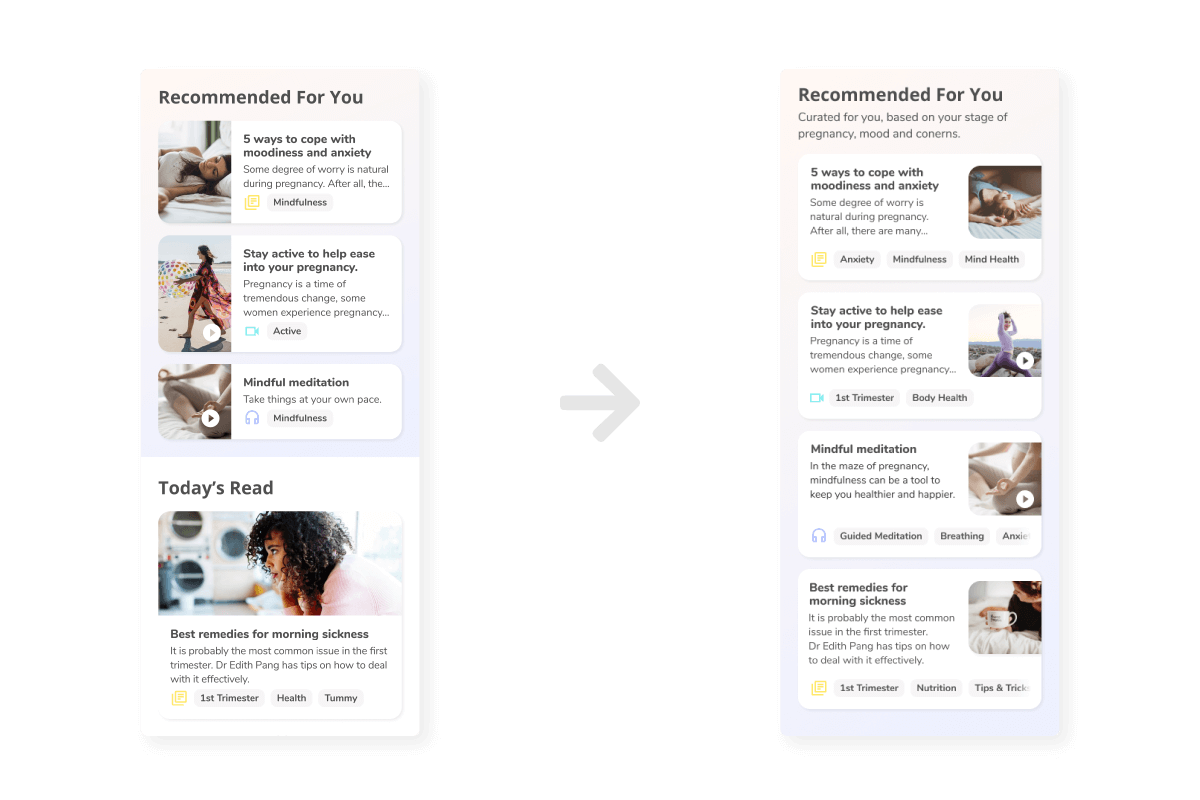 Journal and stastistics were clear but navigating there was something else.
Interviewees felt that the statistical tracking of moods and symptoms was too clinical to be placed in the journal section and wanted to locate it more easily. Hence, we provided access via the main navigation.


The helplines were not accessible.
The helpline was another feature that was difficult to reach, especially since the prompt card appeared unclickable. We redesigned it to look more like a button and included it on the main navigation.